There is a saying, an idiom, a proverb?…wise words from generations ago. (dong) You Can't Un-ring the Bell. It has other versions too like: You can't turn back the clock, you can't unscramble an egg, and they all have the same basic meaning, right? Once something has occurred, it can't be undone. You can't unhear it, unsee it, unknow it. A while back I was talking to my sister about ideas for podcast episodes. She says, "Hey, I've got my friend Eve here." And we all were joking back and forth and Eve was super funny. Then she goes, "Eve says she can come on your podcast and talk about white privilege", and we all laughed ahaha. But as it turns out, Eve was seriously joking, or joking seriously. So I decided to get her to tell me her story:
Eve: "So after we had that meal, here I was 19 years old and finally, I understood that my life would always be swaddled in White Privilege, that blanket that covered me as a white person. That was my life and it always would be."
podcast. Presented by Sonic Embassy. Episode 16: You Can't Un-ring the Bell: Eve vs her...White Privilege?
Welcome to podcast Presented by Sonic Embassy and this mini-series, we call: You Can't Un-ring the Bell. This series is all about that time, that moment, when we heard something, or saw something, or learned something, that totally changed the way we viewed that…whatever it was, from that day onward. Maybe you're glad your eyes were opened. Maybe you wish you never did, and now it's ruined it for you. Either way, there's no ctrl-z and, You Can't Un-ring the Bell.
According to the dictionary Merriam-Webster, the first known use of the term 'white privilege' was in the year 1818, defined as: The set of social and economic advantages that white people have by virtue of their race in a culture characterized by racial inequality.
Anyway, let's get to Eve's story, her eye and brain-opening moments:
My name is Eve and I was born in Wisconsin just north of Milwaukee to a large family. I'm the youngest of 7, so um my dad was the only one in our entire family to go to college. He was an engineer, and my mom worked in the schools. She was a kitchen lady, so every time I changed schools she followed me cause I was the baby. I graduated high school........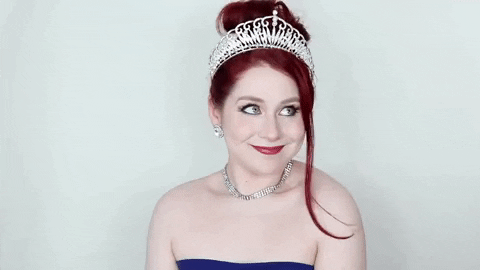 Hey, you're on a roll. Don't stop now. Listen to the full episode here. And let us know what you think or share your own YCURTB moment.